Provide Emotional Relief with a Content Free Session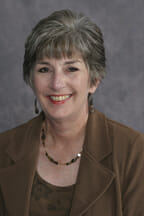 It is extremely effective to help clients clear the path for the deeper process work in the initial or subsequent sessions. Weight clients often tell me that nothing in their past is affecting their current weight. Other clients are too embarrassed to talk about the trauma, especially in the initial session. Hear about a client who eliminated 25 years of nightmares using this approach. Learn how to clear the emotional charge from past traumas in a content free session.
Lecture, demonstration, handout.
Date: Oct. 24, 2018
Time: 5:30 – 6:30 pm (Pacific)
Location: Online via Zoom*
Presenter: Katherine Zimmerman
Katherine Zimmerman is an internationally-known author and speaker, Certified Clinical Hypnotherapist, Reiki Master, and EFT Practitioner with a private practice. Since 1989, she has taught classes on self-hypnosis, EFT, and other related subjects, along with doing presentations on hypnotherapy at professional conferences nationwide. Katherine is the Director of the California Hypnotherapy Academy, a former guest lecturer for the University of California Medical Center, Davis and former guest instructor for Hypnotherapy Training Institute of No. California.
A prolific writer, Katherine's published works include Business Solutions: Build Your Successful Holistic Practice; Hypnotherapy Scripts Volumes 1-5; a series of Instructors Manuals and numerous home study CE courses. In addition to training in Advanced Hypnotherapy with the late Gil Boyne, Katherine learned EFT with the developer, Gary Craig in 1998.