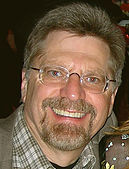 Radical Hypnotherapy Through A Mindfulness Perspective, Alan Barsky
Pre-conference • Cost: $165
Wednesday, March 20, 2019
9:30 am – 5:30 pm
---
Easily master compelling reframes and practical techniques to be used with most every client. Digest "21 Things That Worked for My Clients" in full day of exploring a myriad of methods and clever wording that slips into the heart. Travel from "Trichotillomania" through "Weight Loss", gathering a long list of both Big-Picture and Targeted-Concepts that have proven effective for thousands of private clients. Useful for both experienced hypnotherapists and newbies. Effective, often lighthearted ways to handle serious issues. Mind-changing strategies from Ormond McGill to Fritz Perls. Packed with story-telling, case histories and group demonstrations with a few trances. Surprisingly fun, engaging day of learning.
How to Lose Weight While Eating Chocolate
Saturday, March 23, 2019
Presentation • 11:30 am – 12:20 pm
---
Eat any food and still lose weight. The secret? Make it easy for clients to follow-through. Add memorable mnemonics to concepts that make sense, so clients make healthy choices. Lots of persuasive wording people remember and follow. Add this simple program onto any hypnosis program or self-standing.
Alan Barsky has a Clinical Hypnotherapy/Medical Support Hypnosis practice in San Francisco area. Worked directly with Weight Watchers® and 20 other weight management companies. Co-author with Michael Ellner of the Quantum Focusing Self-Hypnosis series. http://www.hypnotherapy-marin.com/