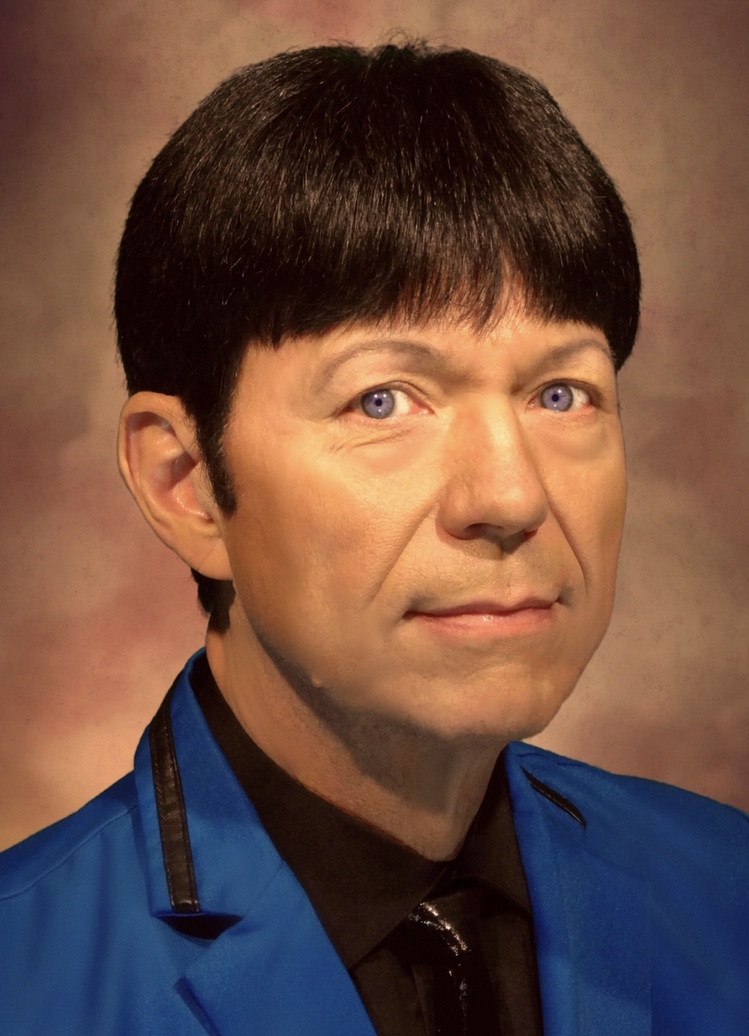 Michael Mezmer received his initial Hypnotherapy training at the Hypnotism Training Institute in Glendale CA, under the direct instruction of his mentor, the legendary Gil Boyne.  He also participated in an internship with Gil, achieving the Clinical Hypnotherapist level with the A.C.H.E. as well as specialized certifications as an A.C.H.E. stress management consultant. In addition to his training at the Institute, Michael holds an A.S. Degree in psychology from California Coast University.
For the past 7 years Michael has exclusively been hypnotherapist consultant to the Unger Concierge Medical Group in Rancho Cucamonga, California. The Unger Group is headed up by Dr. Jeff Unger, who is considered one of the top experts in the world on the treatment of diabetes.  Dr. Unger comments, "Michael and I have worked together to incorporate his hypnotic approach with our concierge medical services in Rancho Cucamonga, California. Michael has helped our patients with sleep dysfunction, insomnia, anxiety, depression and substance abuse, and has taken time to teach relaxation techniques to our 120 plus Concierge members. My patients and I consider Michael Mezmer an integrate part of our clinical behavioral intervention program. Michael has assisted with the management of some very complex patients using his alternative medical skills. Michael is a team player and an amazing gentleman, who has given new meaning to the phrase, 'Integrative Medical Care.'"
Gil Boyne referred to Michael as "The Hypnotist's Hypnotist," for being equally skillful and extensively trained in both hypnotherapy and stage hypnosis. In addition to his hypnotherapy work, Michael is considered one of the most respected and award winning performing stage hypnotists in the world today. Michael has toured to 25 countries worldwide, representing hypnosis in a positive uplifting way to the public. As Gil taught Michael, "stage hypnotism, when performed properly, is the absolute gateway to introducing the benefits of hypnotherapy to the lay public." Michael literally hypnotizes thousands of people a year on stage, in group sessions, and in the clinical setting. In his remarkable stage performance career, Michael has appeared before presidents, princesses, generals, and luminaries of the entertainment industry including Princess Grace, Cary Grant, and Michael Jackson. Having been personally instructed in the art of stage hypnotism and hypnotherapy by both Gil and the legendary Ormond McGill, Michael continues their important and extensive work in the field of outreaching to the public, and opening their minds to the possibilities and benefits of hypnotherapy.
Inspired by the works and teachings of Ormond McGill, Michael has conducted extensive research in eastern methods of hypnosis and religion. Having toured throughout Asia, he has witnessed and chronicled the various exotic hypnotic rituals presented by tribes and religious leaders including the Kin jay in Thailand, and the horse ceremonies in Indonesia. Michael has been an invited guest lecturer on the subject to departments of psychology at major universities including the highly respected Claremont Colleges and the Lavern University.
Michael is a highly requested public speaker and has presented extensive hypnosis workshops for corporate groups, service clubs, and sports teams with outstanding results.  For his extensive work for the U. S. military and the USO, Michael received a Special Medal of Commendation from General Brian Arnold, Commander of U.S. Space and Missile Systems.
Michael recently won a coveted "Rondo Award" for runner up as "Best Writer of the Year", which was given for Michael's extensive article on Gil Boyne's groundbreaking work on the film "The Hypnotic Eye", and has also had a recently published article in M.U.M. Magazine on the stage hypnosis and magic work of Ormond McGill.  He has also represented hypnosis in a positive way in the public media through hundreds of TV and radio appearances as well as front-page news on local and national newspapers through his almost three decades of work as a hypnotist and hypnotherapist.
As a member of the A.C.H.E. for many decades, Michael has been an invited presenter multiple years at our annual conference. In addition to his own workshops and presentations, Michael has presented joint workshops alongside Gil Boyne on several topics, including rapid induction. Michael has received 18 certificates for "Outstanding Professional Presentation" for his conference teaching, along with highly favorable reviews from attendees.
In his work as a Board member of A.C.H.E. and Chairman of the Marketing Committee, Michael has been responsible for creating the new name and logo design for the annual conference and has created over 50 posts for the A.C.H.E. Facebook page, including producing and editing videos and other informative posts, reaching over 3,000 views, and helping to promote the A.C.H.E. conference, webinars, and our association in general.
Michael brings to the A.C.H.E. Board and the Presidency his decades of experience and knowledge, as a Board member for other not-for-profit groups. Currently he sits on the Boards of the Rocky Mountain Association of Fairs, The Society of American Magicians Hall of Fame and Magic Museum, and the Entertainer's University group.  His executive skills include rules and grievance procedures, bylaws development, convention organization, and advertising.