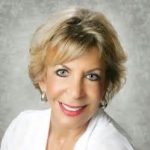 Workshop – $35
Energy Balance Techniques for Rapid & Powerful Change, Marla Brucker
Experience the power and effectiveness of these easy-to-use tools to created immediate and permanent changes. In this hands-on training, attendees will learn energy balancing techniques to communicate directly with the body.
Energy Therapies are therapeutic approaches to discharging and releasing negative blocks stored in the body. The basic theory is the cause of all negative emotions is a disruption in the body's energy system. By correcting the disturbance on an energy level we simultaneously correct it on the emotional level.
This fun-filled interactive training provides a theoretical foundation with demonstrations and opportunities to practice. These techniques can be used immediately on clients, as well as oneself.
• Balancing the body's energy system
• Access information from the unconscious mind
• Help clear and resolve negative emotions
• Clear stagnant energies; minimize body aches
• Boost the immune system; increase focus, strength, vitality and self confidence
Marla Brucker, a motivational trainer and Peak Performance Coach has been practicing in areas of performance enhancement, hypnotherapy and counseling since 1978. She's worked in hospitals, mental health clinics and educational institutes. Marla is the CEO of a certifying hypnotherapy institute. http://sandiegohypnosis.com