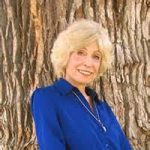 Workshop – Cost: $35
The Altered State of Flow to Help Break Through Blocks, Judith Simon Prager
Clients often come to us with blocks to accomplishing goals. Some of those blocks occur because they're forcing the issue rather than letting it "come to" them.
The Flow state offers attendees new ways to move the client beyond will power to improve skills and access creative ideas. It is a valuable alternative to Malcolm Gladwell's "10,000 hours of practice" rules that predominate thinking about becoming better at mastery and peak performances.
Flow is defined as "an optimal state of consciousness, a peak state where we both feel our best and perform our best." In this session, attendees will learn techniques to use trance-flow states for themselves and to offer their clients greater access to their full potential.
• Discover the conditions triggering the flow state
• Learn specific trance methods (trance-flow)
• Learn trance-flow techniques
• Study how artists and athletes use the flow state
• Techniques for greater access to full potential
Judith Simon Prager, PhD, is co-author of The Worst Is Over and many Verbal First Aid books. She trains physicians and first responders across the country and around the world and has appeared on Good Morning America. Latest book: What the Dolphin Said. http://judithprager.com