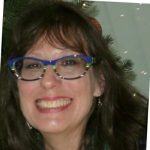 Presentation
Thinking Out of the Box to Generate Greater Income, Caryn Jackson
There is money to be made by standing out from the competition. I have been successful as a Clinical Hypnotherapist since 1995. In a world where Autism, ADHD, and resistant clients exist, a hypnotherapist must have a lot of tools in their arsenal to ensure success
Learn various techniques such as kinesiology, homeopathy, and some whole-brain techniques. These techniques have assisted children and adults with dyslexia and test anxiety, ADHD, fears, and phobias, success and productivity blocks, weight issues, couple issues, etc.!
Most of all, they can be used in one on one sessions or in groups (which is another way to generate larger income).
Come learn and play with them so you can assist your clients or assist yourself.
• Kinesiology techniques
• Tools to assist children and families with difficult issues
• Tools to assist resistant clients
• Techniques to recognize auditory, visual, and kinesthetic clients' tendencies to help gain rapport and success
• How to successfully use these tools
Caryn Jackson is a Clinical Hypnotherapist and teacher whose Emotional Spectrum Line Therapy, and other skills, have empowered adults, teens and children regardless of their special needs, to perform at their optimal potential. Her dual regression therapy has also assisted couples since 1995.